All Ikkin Wear Figure bikini's are created as a one off so you can be assured you will not be on stage with someone wearing your bikini.
Figure bikini's can be made in a variety of styles to suit different body shapes, and come as padded as desiresd or needed.
I constantly keep a wide variety of fabrics in stock for you to choose from right across the colour spectrum including many variations of each colour.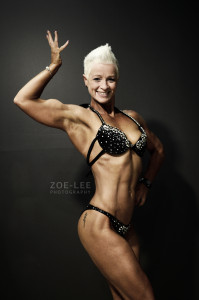 Ordering a figure suit is easy, just enter your details in the order form from the ordering tab, and I'll be in touch to discuss your design ideas before finalising a quote and going ahead to make your suit.
Suits can be posted anywhere in Australia as well as most countries internationally.
Personal consultations are also possible. I'm based in Albury on the NSW Vic border but also regularly visit Melbourne for the purposes of taking appointments.
Suitable for ANB, ICN, INBA, WFF, NABBA, PCA, IFBB, WBFF and all other federations.
Contact us for more details.